Pets of the Week
WILLIE: Neutered male, Labrador Retriever/ terrier mix, 4-1/2 years, has been loved family dog, loves his tennis balls, yet is calm and mellow.
SMOKEY: Neutered male, long hair cat, 3 years, black w/smokey gray collar, extremely loving and wants your attention, great house cat.
---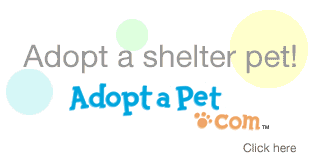 ---
Purchase Bissell Products and Help Pets
---
Hot Springs Village Animal Welfare League has been activated as a No More Homeless Pets Network Partner! Best Friends created the No More Homeless Pets Network (NMHP Network) to work with rescue organizations and shelters around the country that are reducing euthanasia rates and saving lives in their communities.
The following links show a summary of our organization's statistics, and calculates an overall save rate for the reporting period.

December 2013
January 2014
February 2014
March 2014
April 2014
May 2014
June 2014
July 2014
August 2014
September 2014
October 2014
---
Recycle Your Cans for AWL
Tenenbaum Recycling Group of Hot Springs is handling aluminum beverage can recycling for AWL. Their yellow dumpster is located in the parking lot of the wastewater treatment plan on the hill above the shelter. Please deposit your cans directly there. Recycle ALUMINUM BEVERAGE CANS ONLY.
Recycling does pay off! 2014 can reycling revenue was $7,552.
---
Desoto Dog Park
The mission of the Desoto Dog Park is to establish a gated, off-leash dog park for well behaved dogs to exercise in a clean, safe environment. In 2012, the Hot Springs Village Friends of the Dog Park was established to create this park and include volunteers from existing property owners, POA board members, and dog lovers. Check out their website at Desoto Dog Park.
Video of Dog Park from Air
Adoption Hours and Location
Monday - Saturday
10:00 a.m. to 3:00 p.m.
Closed Sundays and holidays

HSV Adoption Center
195 Cloaca Lane
Hot Springs Village, AR 71909
Directions from the East Gate (Hwy 5)
Directions from the West Gate (Hwy 7)

501-915-9337
P.O. Box 8032
Hot Springs Village, AR 71910-8032
Lily Alert
The Lily Alert is named for the standard poodle, Lily, who was lost and missing for several weeks before being found, due in part to many efforts by AWL members. The Lily Alert was initiated to step up the efforts to locate missing pets.

If a pet is missing, immediately call animal control at 922-6547. To expand the coverage, call the AWL at 915-9337 and ask to participate in the Lily Alert program. The volunteer on duty will instruct the pet owner as to the procedures involved. Or, email a photo, description, and contact information to contactus@hsvawl.org. Once initiated, the pet's description and contact information will go out to AWL membership by E-blast and website. Pet registration with the POA will increase the potential for a happy ending!

To be included in Lily Alert emails, send your email address to Membership and we will add you to the list.
Lost and Found Pets
LOST pets: Contact POA Animal Control at 922-6547, and then call the Animal Welfare League at 915-9337 for additional help finding your pet. We will help you publicize the pet in the Village and give you other tips on finding your pet.

FOUND pets: These pets are admitted to Animal Control or rescued through other community sources and may be someone's lost pets. Their photos are posted, so please contact Animal Control if you may be the owner or have information that may help reunite a pet with its owner: 922-6547.

Photos are posted in the Animal Welfare League's Lost and Found Album.